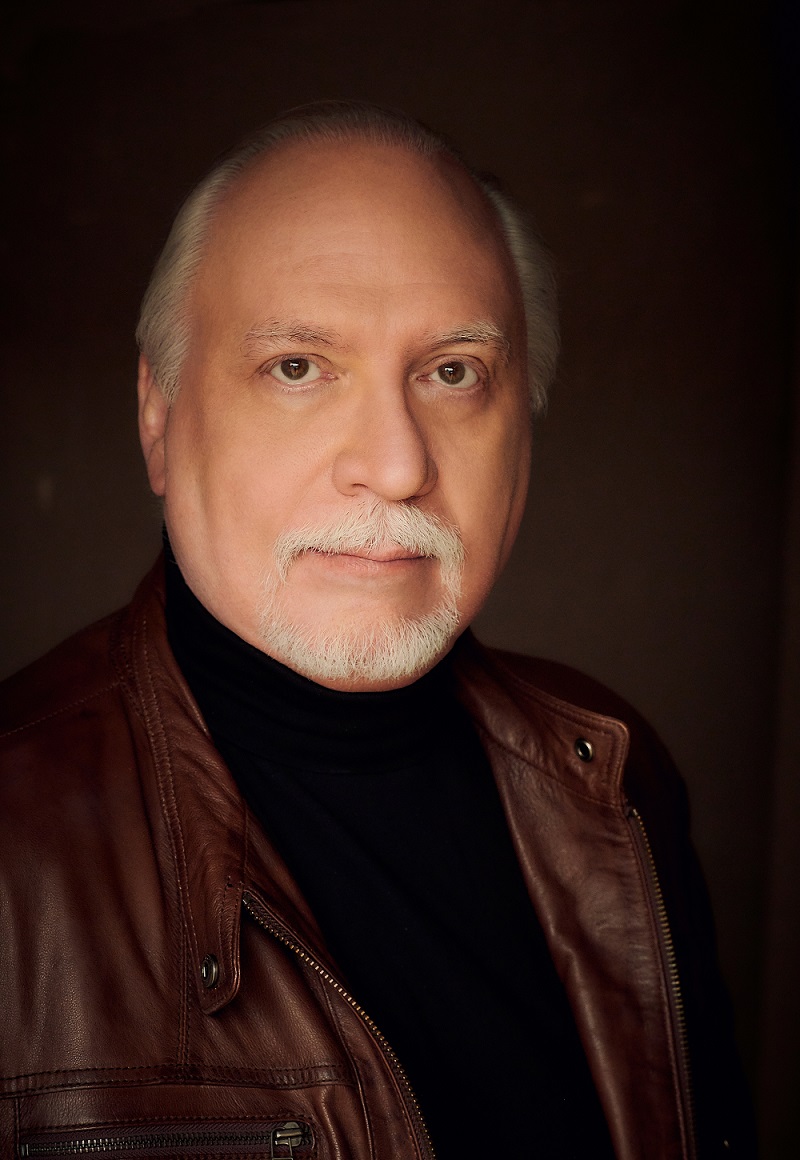 San Diego Comic Fest is proud to welcome
J. Michael Straczynski as our 2020 Science Fiction Guest of Honor Celebrating the Centennial of Ray Bradbury!
In film, Straczynski's credits include five produced movies in six years that have collectively earned over a billion dollars: Changeling for Clint Eastwood, Ninja Assassin for the Wachowskis, Thor for Kenneth Branagh, Underworld Awakening for Kate Beckinsale, and World War Z for Paramount and Brad Pitt.  His graphic novel Rising Stars is currently in development at MGM for a feature film.
In television, Straczynski has written over 300 produced episodes and seven TV movies, creating and produced such series as Babylon 5, Crusade, Jeremiah, Twilight Zone and, most recently, Sense8 for Netflix. He is currently writing a new series pilot for USA Network.
His comics for Marvel, DC and Image have sold over 13 million individual issues, and incluees runs on The Amazing Spider-Man, Thor, The Fantastic Four, and others.  His three Superman: Earth One hardcover graphic novels consistently appeared on the NY Times Graphic Novels Bestseller List.  In addition he has published his own line of comics (distributed by Image) including Midnight Nation, Dream Police, Ten Grand and The Adventures of Apocalypse Al.
He has degrees in Psychology and Sociology from San Diego State University, and has published over 500 articles for the Los Angeles Times, the Los Angeles Herald Examiner, Writer's Digest, Penthouse, Twilight Zone Magazine, and elsewhere.
Straczynski was nominated for a BAFTA (British Academy Award) for Changeling, and has received the Eisner Award, the Inkpot Lifetime Achievement Award, the Hugo Award (twice), the SDCC International Icon Award, the Saturn Award, the Ray Bradbury Award, the Christopher Foundation Award, the Space Frontier Foundation Award, the E Pluribus Unum Award from the American Cinema Foundation, two Emmy's for Babylon 5, the GLAAD Media Award, and dozens of others.
Born in Paterson, New Jersey, Straczynski moved 21 times during his first 17 years as his family fled debts, attending four high schools and four colleges, but considers California his home.
His autobiography, Becoming Superman, will be published in hardcover by HarperCollins Voyager July 23, 2019.