Willie Ito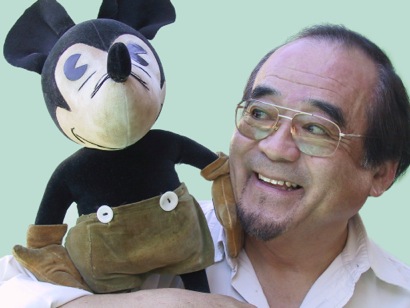 Please Note: Willie Ito regrets that for personal reasons he will not be able to join us at this year's Fest after all. However, he does hope to attend San Diego Comic Fest again in the future.
Growing up in San Francisco, I realized wanted to become an animator/cartoonist when I saw Snow White for the first time at age 5. My career as an animator/cartoonist spans nearly 60 years.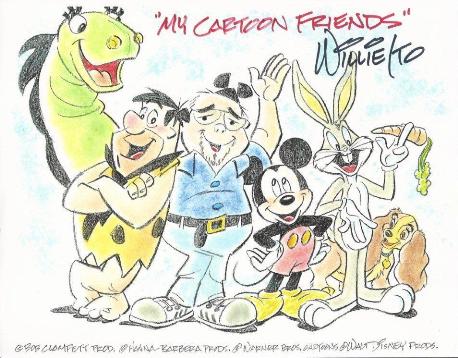 In 1954, I started at Walt Disney Productions on the feature Lady and the Tramp. I worked on the iconic spaghetti kissing scene as my indoctrination into the business. Later, I worked at Warner Bros. Cartoon's infamous Termite Terrace. I worked with Chuck Jones on such classics as "One Froggy Evening" and "What's Opera Doc?". I also worked with Friz Freleng doing layouts, receiving my first screen credits on "Prince Violent" later retitled "Prince Varmit" featuring Bugs Bunny and Yosemite Sam.
Bob Clampett was starting productions on The Beany and Cecil Show. After 6 years at Warner's, I was invited to Join the new studio. I was in layouts and character designs. I also did many of the merchandise
such as comic books, coloring books and promo artwork.
I was also doing many comic books such as CARtoons and CRAZY magazine as well as spot magazine cartoons on a freelance basis. I regularly attended the San Diego Comic-Con during the early days at the El Cortez Hotel, completing my run of Disney comic books. Meeting and rubbing elbows with legendary syndicated comic strip artists was the highlight of my weekend.
I joined Hanna-Barbera Productions during the development of The Jetsons and remained for the next 14 years. Flintstones and the Yogi Bear Show were part of my credits as well.
Disney's comic-strip department and later Disney Consumer Products beaconed and I returned to Disney. After 23 years of developing collectibles and mentoring Disney artists worldwide, I retired as Director of International Creative after a 45 year career.
I received the "Golden Awards" from the Motion Picture Cartoonist Guild, The Pacific Citizen's APA award, and the NJAHS Legacy award.
In my retirement, I am currently writing, illustrating and publishing a series of children's picture books recounting some of my personal accounts.
Willie Ito