Trina Robbins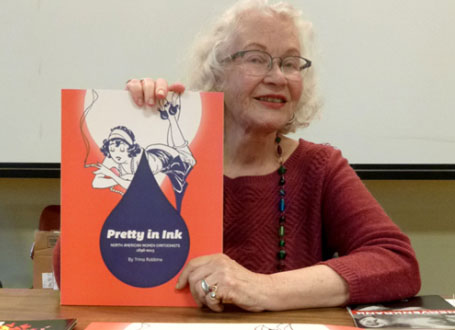 Award-winning herstorian and writer Trina Robbins has been writing books, comics, and graphic novels for over forty years. Trina began in 1966, contributing comics to the New York underground newspaper, The East Village Other. In 1970, she produced the very first all-woman comic book, It Ain't Me, Babe, and in 1972 she was one of the founding mothers of Wimmen's Comix, the longest-running all-woman comic anthology (1972 – 1992).
She has written and drawn comics from Wonder Woman to Barbie. Her 2009 book, The Brinkley Girls: the Best of Nell Brinkley's Cartoons from 1913-1940 (Fantagraphics), and her 2011 book, Tarpe Mills and Miss Fury, were nominated for Eisner awards and Harvey awards. Her all-ages graphic novel, Chicagoland Detective Agency: the Drained Brains Caper, first in a 6-book series, was a Junior Library Guild Selection. Her graphic novel, Lily Renee: Escape Artist, was awarded a gold medal from Moonbeam Chidren's Books and a silver medal from Sydney Taylor Jewish Library Awards. Trina's most recent book is Pretty in Ink, her final and definitive history of women cartoonists. In 2013, Trina was voted into the Will Eisner Comic Book Hall of Fame.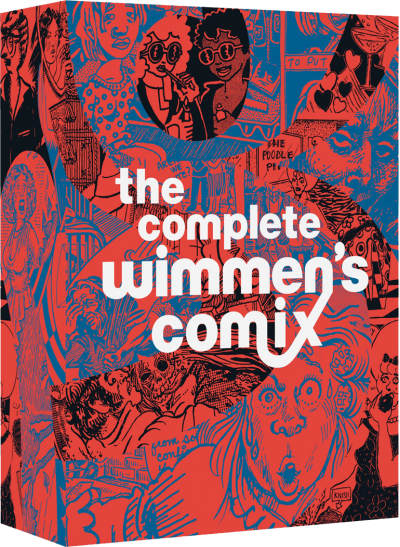 In November, 2015, Fantagraphics released The Complete Wimmen's Comix, which included "the ground-breaking 1970 one-shot, It Ain't Me, Babe, the very first all-woman comic book ever published." The two-volume slipcased set was edited and features an introduction by Trina Robbins.