Phil Yeh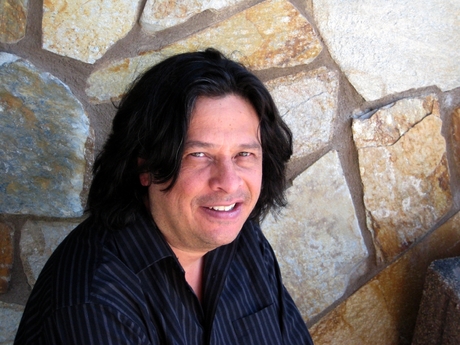 Phil Yeh was born on October 7, 1954 in Chicago. He started drawing and writing his own comic books in elementary school and formed his own publishing company in 1970, after attending the first San Diego Comic-Con.
In 1973, Yeh and partner Mark Eliot started their own alternative newspaper called Uncle Jam which featured a first issue cover by Roberta Gregory (Naughty Bits), a fellow student at Cal State University Long Beach. The paper featured interviews, full color covers, and articles on many noted comic book and science fiction masters including; Harvey Kurtzman, Jean "Moebius" Giraud, Alfredo Alcala, Wendy Pini, Philip K. Dick, Linda Barry, Sergio Aragones, Kelly Freas, and Rick Griffin. Yeh was the first journalist to interview Superman co-creator Jerry Siegel in 1975 about the injustices both he and artist Joe Shuster suffered for many decades. That article led to national media coverage and a settlement at that time with Yeh working on the West Coast and Jerry Robinson and Neal Adams on the East Coast. Uncle Jam became a magazine in 2009, with Ray Bradbury being the interview subject. Bradbury started contributing poetry to the paper back in 1975.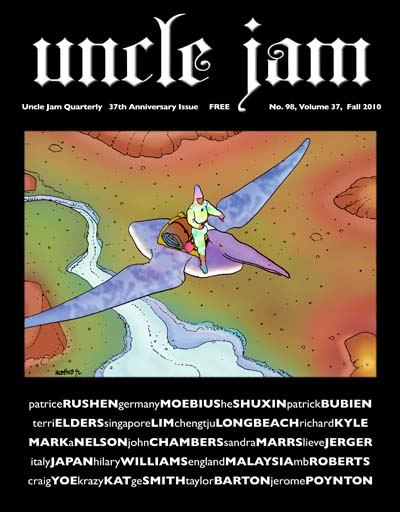 In 1977, Yeh wrote, illustrated, and published one of the first modern American graphic novels (Even Cazco Gets the Blues) with introductions by Golden Age artist Don Rico and Sergio Aragones. He was one of the first publishers of graphic novels to push for acceptance of this art form in general bookstores and libraries.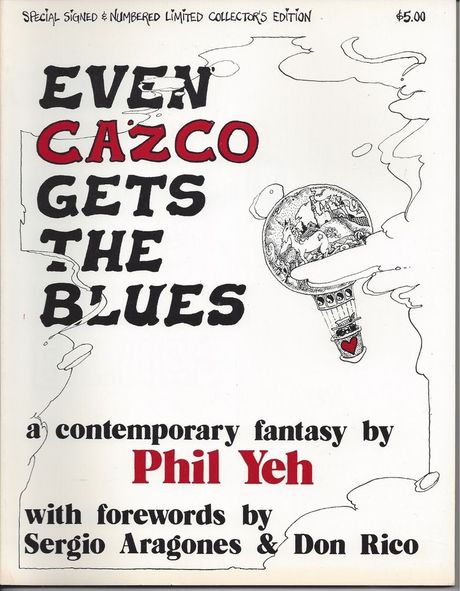 In 1985, Yeh formed Cartoonists across America & the World to promote literacy, the arts, and creativity using humor and comics. To date the band of artists have painted more than 2000 murals in 49 U.S. states and more than 16 countries. In August 2015, Yeh painted his first mural in Denmark with a group of fifth graders.
In 1989, Yeh was given the Bob Clampett Humanitarian Award by the San Diego Comic-Con and in 2009 received an Ink Pot Award at the San Diego Con. In 1990, the Hungarian Government issued a postage stamp with Yeh's "Read. Avoid Extinction" dinosaurs in honor of the United Nations Year of Literacy.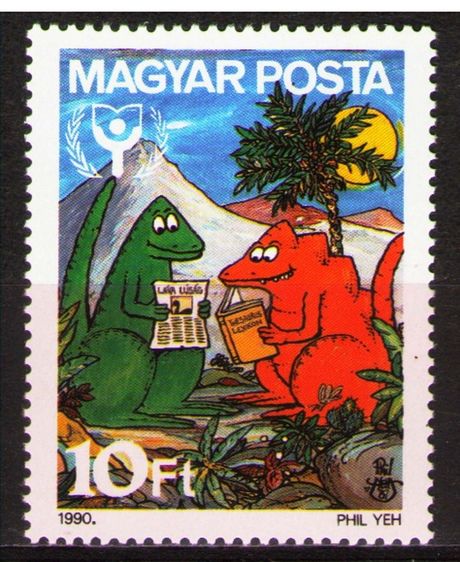 In 1991, Yeh's oil paintings were featured in Theo the Dinosaur, which debuted at the National Archives in Washington, D.C. with introductions by Barbara Bush and Nigel Seale, chairperson of Earth Day International. In 1993, Yeh's wordless graphic novel The Winged Tiger, with illustrated introductions by Wendy Pini and Jean Giraud, was published as a weapon in the global fight against illiteracy. It was named one of the top 25 graphic novels in print.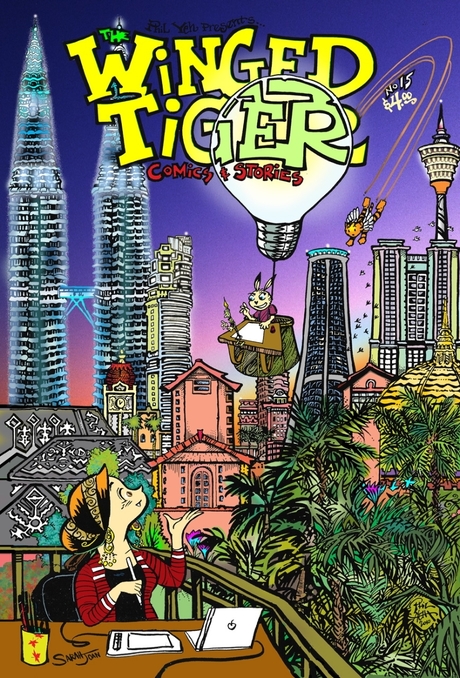 In 2004, Yeh teamed up with Hawaiian cartoonist Jon J. Murakami to create The Winged Tiger & The Dragons of Hawaii. In 2006, Theo the Dinosaur's original paintings were displayed for 5 months at the Cleveland Museum of Natural History. In 2007, NBM published a full color hardcover graphic novel of Dinosaurs Across America. The 2008 edition was picked as one of the top 25 graphic novels by School Library Journal and was a Children's Choice Award winner by the Children's Book Council and the International Reading Association. Yeh's comic book work is colored by Lieve Jerger, who is also a Belgian lace artist working in copper wire. Yeh's book Steve the Dog and the Winged Tiger, with co-creator Geoff Bevington, came out in 2010. It was followed by a sequel set in Singapore called The Winged Tiger in Singapore, with artists He Shuxin, Geoff Bevington and Yeh. Both books were colored by Lieve Jerger. In 2011 Yeh and Jerger teamed up again to release his wordless Winged Tiger graphic novel called The Sunflower.
In 1999, Yeh began a unique comic book series featuring guest artists from a variety of fields. The Winged Tiger comics explore how creative people get their ideas and have featured people such as George Lucas, Kevin Eastman, Trina Robbins, Lynn Johnston, Felicia Bond, Henry Winkler, Sergio Aragones, and hundreds of others. The 15th edition of this series was published in 2014 with a new edition slated for 2016.
In 2012, Yeh began painting a series of detailed murals at the historic site of the original McDonald's restaurant in San Bernardino. He has been helped on this project by Sandy Cvar, Rory Murray, Beth Winokur, Jan Windhausen and others. Notable guest artists include Jon J. Murakami, Mark Nelson, David Brown and Gaby Maya. These murals depict the history of San Bernardino and the state's history of Route 66.
Dover Publishing has reprinted Secret Teachings of A Comic Book Master, the Art of Alfredo Alcala written by Heidi MacDonald and Phil Yeh. Yeh was Alcala's best friend for almost 25 years. The book explores the thought process Alcala brought to his work on The Hulk, Batman, Swamp Thing, and Conan. Phil will be discussing this book and Alfredo Alcala's life and career and those of other great comic artists from the Phillipines at Comic Fest 2018.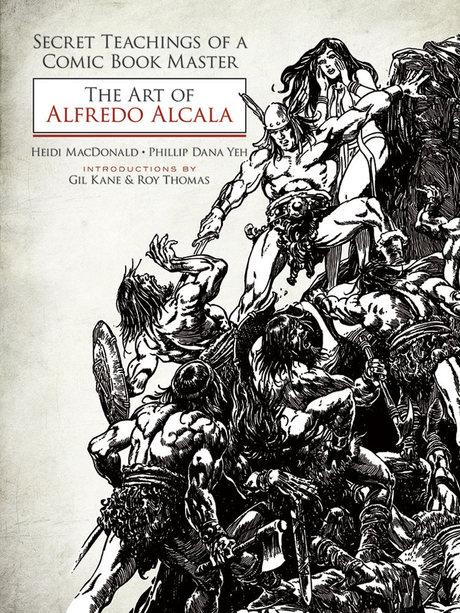 Yeh continues to tour the world and speaks to thousands of people every year. For more information about Yeh's more than 90 published books and his tour go to www.wingedtiger.com.