Len Uhley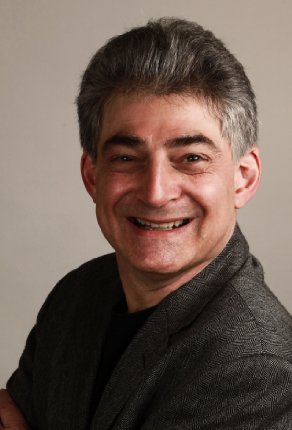 San Diego Comic Fest is proud to welcome Len Uhley as a special guest in celebrating the 25th anniversary of X-Men: The Animated Series!
Len Uhley was the 2014 recipient of the Writers Guild of America Animation Writers Caucus Animation Writing Award, in recognition of his 30-year career and his "outstanding contributions to animation writing." He was also the subject of a feature article in the Guild's Written By magazine Awards Issue.
Len had his first professional sale while he was a junior at UCLA's School of Theater, Film and Television. An introduction to a story editor at Walt Disney TV Animation in 1986 led to a staff position at Disney, where he wrote episodes of DuckTales, Adventures of the Gummi Bears, TailSpin, Winnie the Pooh, Chip 'n Dale's Rescue Rangers, Darkwing Duck, Bonkers and Marsupilani.
Soon after his time at Disney, Len transitioned to the world of action adventure animation, which led to his writing three popular episodes for X-Men: The Animated Series — "Cold Comfort," "Nightcrawler," and "Bloodlines."
His freelance work includes multiple assignments for the Ben 10: Alien Force, Ben 10: Ultimate Alien, and Ben 10: Omniverse series; Static Shock; Superbook; and the UK-based series Friends & Heroes and The 99. He has written for action shows (Thunderbirds are Go!; Transformers: Robots in Disguise; Robozuna; Niko and the Sword of Light; Batman; Justice League; The Avengers; Iron Man; He-Man; Kaijudo; The Fantastic Four; Robocop; Skeleton Warriors; Zorro; Young Hercules and three versions of X-Men) and comedy properties (Dorothy and the Wonders of Oz, Scooby-Doo, 1001 Nights, Ozzy & Drix, and a pilot for Archie), as well as series designed for younger viewers (Rescue Bots, Rusty Rivets, Octonauts, Superbook, Krypto the Superdog and Strawberry Shortcake). He worked with DreamWorks Classics and Big Idea Entertainment on two VeggieTales home video releases, and was a staff writer on the second season of Disney Jr.'s Miles from Tomorrowland.
In 2012, Len was nominated for a Writers Guild of America Award for his Ben 10: Ultimate Alien episode, "Moonstruck," and was again the subject of a feature article in the WGA's Written By magazine. He previously shared five Emmy nominations from the Academy of Television Arts and Sciences for his work at Warner Bros. and Disney. In addition, he won the Entertainment Industries Council's Prism Award for "Where There's Smoke," an episode of the Warner Bros. series Ozzy & Drix.
Len has been a story editor on series produced by Warner Bros., Disney and MGM, and has written over 200 television episodes and home videos for ITV, Amazon Studios, Wild Canary Animation, Spin Master, DreamWorks Classics, Cartoon Network Studios, Hasbro, Warner Bros., Disney, Marvel, NickToons, Sony, DIC, BKN International, BBC, Endemol, CBN, Film Roman, MGM, Saban, Viacom and Renaissance Pictures.
Len also wrote three animated features for Universal Studios Home Entertainment (The Land Before Time VII, An American Tail III and An American Tail IV) and has developed other long-form projects for Disney Feature Animation, DreamWorks Animation, and DIC Entertainment.