Laura Siegel Larson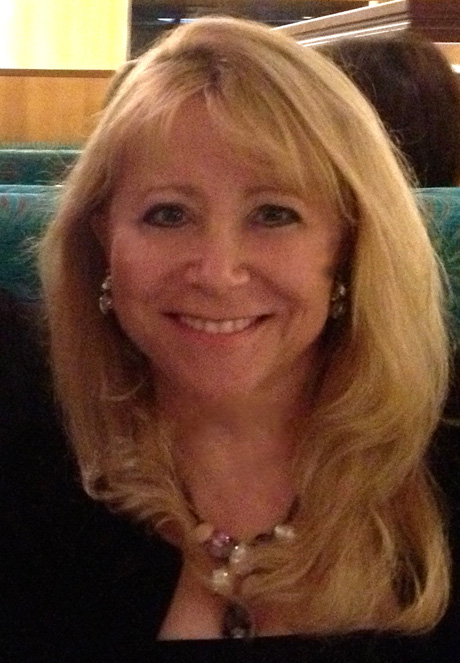 The San Diego Comic Fest is delighted and honored that Laura Siegel Larson will be joining us again as a Special Guest. At the last Fest, on October 17th, 2014, she helped us celebrate the 100th anniversary of the birth of her father, Jerry Siegel, who with his buddy Joe Shuster created Superman and started it all. At the upcoming Fest, she will join us in recognizing the 75th anniversary of the first superhero animated films, the great Superman cartoons from Fleischer Studios.
Laura Siegel Larson's father was Jerry Siegel, the writer/creator of Superman. Her mother, Joanne, was the model who posed for artist/co-creator Joe Shuster when he first drew Lois Lane in 1935. Just as Clark Kent and Lois were ace reporters, Jerry and Joanne were reporters for their school newspapers and Jerry also wrote for The Stars and Stripes while serving in the Army during World War II.
Jerry and Joanne married in 1948 and a few years later, Laura was born. At 8 months old she'd sit on her dad's lap, pretending to type on his typewriter. By 4 she was writing stories. After UCLA, she was a reporter and anchor on several Los Angeles radio stations. Jerry and Joanne happily told everyone that Laura was "the real Lois Lane in the family."
Next Laura anchored the news at the ABC-TV station in Palm Springs, California. She returned to Los Angeles as a CNN correspondent and reporter/producer for KCBS-TV. As an Executive Producer for the Walt Disney Company's News Department at KCAL-TV, Laura had hands-on creative involvement in more than 30 TV Specials and 120 Mini-Series. Her work often dealt with issues such as preventing violence, raising awareness about abuse, the law, health and overcoming bigotry and brought her commendations from the California Bar Association, the L.A. County Board of Supervisors, L.A. City Council and the Los Angeles City Attorney's Criminal Justice Panel.
She has won more than 100 state, national, and international awards including 13 Emmys, 8 New York Festival Awards, 10 Golden Mikes, awards from the Associated Press and nominations from Women In Film and the Writers Guild.
Like her parents and Superman, Laura was born to champion those in need and she relentlessly pursues justice. Currently, she is carrying the torch for her family's long-time battle for author's rights. She also writes screenplays about individuals who overcome enormous obstacles and change society.