Juan Manuel Ramírez de Arellano, "Juanele"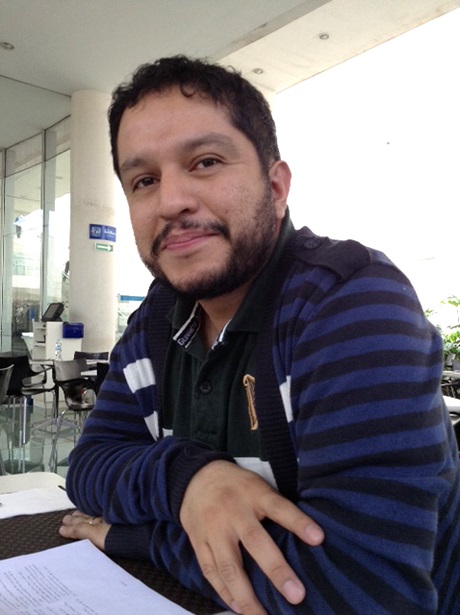 Born in Mexico City on 24 June, 1982, Juanele has been doing comics and cartoons since his childhood. He is also a physicist, having obtained his Ph.D. in Physics in 2012, at the National Autonomous University of Mexico (UNAM). As a physicist, he is actively doing research in Computational Solid State Physics and publishing papers in scientific journals. He is currently member of the National Researchers System (Mexican science agency). He considers his cartoonist job as important as the scientific one, regarding them as complimentary and fulfilling. As a cartoonist, he has been self-taught, although he has learned a great deal from the tips given to him by other artists as Ricardo García "Micro", Francisco Haghenbeck, Luis Fernando, Sergio Aragones, etc.
In 2003, Juanele began working in comics at the Aguiluchos magazine, a children-oriented magazine edited by the Comboni Missionaries. He also got his work published at the Comics section of the Mexican newspaper La Jornada. In 2007, he won a comics contest with the topic "Information transparency in politics'" held in the Mexican city of Ecatepec. He has also published comic strips in the following magazines: El Chamuco; MAD Mexico; ¡#$%&! Cómics (Monterrey); Karton (Poland) and more recently, ¡Caramba! (Spain)
Since 2009, Juanele has made the following self-published comic books: On Senility and other stories (2009), Improvised Alchemist (2011), Family Feast (2012), The Skewer Games (2013) and Karate Grandma, Business Shark (2014). He also has three comic books published by Editorial Resistencia: Moquito the hyperactive child (2011), Patote (2013) and Crazy Pets (2015), all of them in Spanish. He has been invited to collaborate in several comic anthologies in Mexico, including the following: Sensacional de Héroes, Editorial Norma (2010) and Keret en su tinta Editorial Sexto Piso (2013).
His work has been greatly influenced by Carl Barks, Walt Kelly, Dik Browne, Hergé, and the Mexican cartoonists Abel Quezada, Rius, German Butze, among others. Juanele focuses into drawing comics with a mix of adventure, humor and Mexican folklore. In his comics, he tries to develop his own style, while making intelligent, funny stories, stories that can be identified as distinctively Mexican in origin but universal in the topics considered.
Juanele has a webcomic, where he regularly shares his work.
Spanish version: http://www.moco-comics.com/
English version: http://www.en.moco-comics.com/