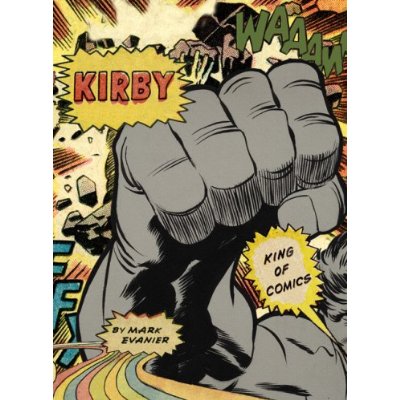 The programming schedule for the 2017 San Diego Comic Fest is now online at http://www.sdcomicfest.org/programming/.
We are especially pleased to be presenting special guests and programs in connection with our celebration of the 2017 Jack Kirby Centennial. Among these will be panels on "Jack Kirby: The Creator" and "Jack Kirby: The Man" with panelists Mark Evanier (former assistant to Jack Kirby and author of Kirby: King of Comics), Steve Sherman (former assistant to Jack Kirby), and Mike Royer (Kirby's personal choice to ink his "Kirby's Fourth World" comics for DC and his work when he later returned to Marvel). Silver Age comic art scholar Arlen Schumer will present "The Centennial of the King of Comics, Jack Kirby." Barry Ira Geller will speak on working with Kirby on designs for a Lord of Light theme park (with Kirby's design art being later used as part of a successful plan to rescue American citizens from Iran as portrayed in the Oscar-winning film Argo), on another panel several fans will tell tales of their personal encounters with the "King," and, of course, central to the Fest will be a Kirby-themed cafe.
Jack "King" Kirby's centennial will only come once. We hope you will join us to celebrate it and honor a great comics creator and great human being.