William Stout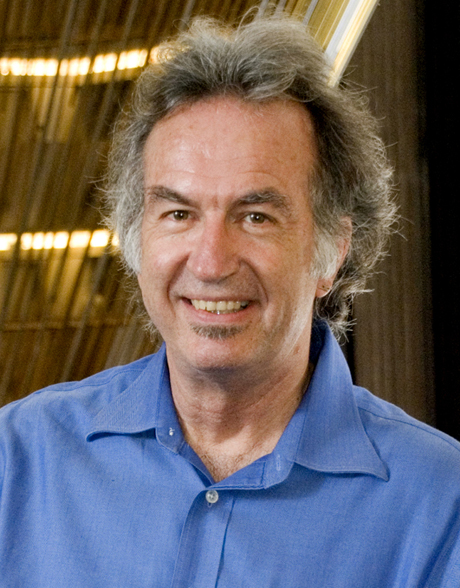 William Stout grew up in the Los Angeles area. At seventeen he won a full California State Scholarship to CalArts, where he obtained his Bachelor's Degree. In 1971 he began to assist Russ Manning on the Tarzan of the Apes Sunday & daily newspaper comic strips and Eisner Award-winning graphic novels. Stout wrote and drew comics for Cycle-Toons and Car-Toons, then joined Harvey Kurtzman and Will Elder on Playboy's "Little Annie Fanny" in 1972 and was the first American contributor to Heavy Metal magazine.
Stout worked on the advertising for over 120 films beginning with his poster for Wizards. Buck Rogers (1978) began Stout's film career. He has worked on over 40 feature films including both Conan films, First Blood, The Hitcher and Invaders From Mars. Return of the Living Dead made Stout the youngest production designer in film history. Stout wrote The Warrior and the Sorceress for Roger Corman and a dinosaur feature for Jim Henson. He production designed Masters of the Universe and John McTiernan's version of A Princess of Mars. Stout was the key character designer for Walt Disney's Dinosaur (2000). He designed "Edgar" (the big bug in Men In Black) for ILM; his work for Guillermo del Toro's Pan's Labyrinth contributed to its winning two of its Academy Awards. His most recent films are The Prestige, Stephen King's The Mist, Monster Roll, Wicked Lovely, SpongeBob 3 – The Movie and Jon Favreau's Magic Kingdom.
In 1981 Bantam Books published Stout's landmark masterwork THE DINOSAURS-A Fantastic New View of a Lost Era. Ray Bradbury's Dinosaur Tales followed, after which came The Little Blue Brontosaurus (1984 Children's Choice Award recipient and the basis for The Land Before Time). Michael Crichton acknowledged Bill's work as an inspiration for his novel Jurassic Park. In 1993, Universal Cartoon Studios chose Stout to design a Jurassic Park prime time animated series. He also designed theme parks and many of their attractions for Disney and Universal. Stout's murals and paintings of prehistoric life are on permanent display at the San Diego Natural History Museum, the San Diego Zoo, the Houston Museum of Natural Science, Walt Disney's Animal Kingdom, the Orton Geological Museum, the Museum of the Rockies and the North Carolina Museum of Natural Science.
Beginning with William Stout's Lost Worlds (1993), over 24 million cards from Stout's three sets of trading cards have been sold. In 1997 Stout collaborated with his friend Jean "Moebius" Giraud on a new Arzach story for the 20th anniversary of Heavy Metal, and with Will Eisner on a new Harvey Award-winning Spirit series. Stout's comics have appeared in Dark Horse's 911 benefit book and their Eisner-nominated AutobioGraphix book, as well as Bernie Wrightson's Night Terrors. Stout's varied career was the subject of two extensive full color interview features in The Comics Journal and International Studio. Stout created covers for Mark Schultz' Cadillacs and Dinosaurs, Jonathan Ross' TURF and two issues of RAW Studios' Alien Pig Farm, then drew a Bruce Jones story for RAW's revival of Alien Worlds. Stout co-founded the Comic Art Professional Society and was their tenth president. Recently Stout created print images of King Kong and Nosferatu for Mondo Tees. Bill is one of five people who have attended every single Comic-Con in San Diego.
Bill's books William Stout–Prehistoric Life Murals, The New Dinosaurs A to Z, Dinosaur Discoveries, Hallucinations and Inspirations are all available from www.williamstout.com. His latest book is Abrams ComicArt's Legends of the Blues, featuring 100 portraits and bios of blues greats born prior to 1930. He has recently been creating comic book-style LP covers for Alive Natural Sounds Records.