Ted Adams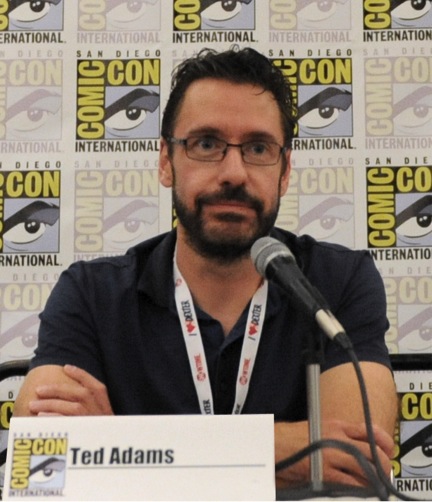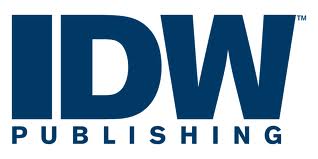 Adams is one of the founding partners of IDW Publishing and currently serves as the company's CEO and Publisher. Since starting in 1999, the company has seen annual increases in both gross sales and market share in the comic book direct market. He oversaw the company's growth from a small creative services shop (which only employed the company's four initial founders) to a company with 40+ full-time employees and 200+ freelancers. In 2007, Adams negotiated the sale of a majority interest in IDW to IDT's Internet Mobile Group.
Adams negotiates the company's film and TV deals, including 30 Days of Night (2007, Sony), Dark Days (2010, Sony), Remains (2011, Chiller), and Locke & Key (2011, Fox). The 30 Days of Night movie was the #1 movie its opening weekend in 2007. IDW titles in development include World War Robot (Disney/Bruckheimer), Zombies vs. Robots (Sony/Platinum Dunes) and Lore (Warner Brothers). He's an Executive Producer on all of those projects.
Adams has negotiated dozens of comic book licenses including CSI, 24, Angel, Metal Gear Solid, Transformers, GI Joe, Star Trek, Doctor Who, My Little Pony, and many others.
IDW wins many industry awards including being named "Publisher of the Year" five times by Diamond Comic Distributors, multiple Hasbro Spuds, and dozens of Eisner and Harvey Awards. IDW was recognized as the #4 comic book supplier to Diamond Comic Distributors in 2012. IDW titles are translated in dozens of languages all around the world.
IDW has also been at the forefront of the digital distribution of comic books and Adams is regularly asked to speak on the subject. Adams was named by Bleeding Cool magazine as one of the Top 100 Most Powerful People in Comics (in spot #25) and he was the keynote speaker at both a Diamond Retailer Summit and annual ComicsPRO meeting.
The San Diego Comic Fest is pleased and honored that IDW Publishing co-founder and CEO Ted Adams will be speaking on the topic "The Secret Origins of IDW" at this year's Fest. Headquartered in San Diego, IDW has become a major force in comics and related entertainment media and this is a great opportunity to learn how Ted and his associates accomplished this.