Steve Purcell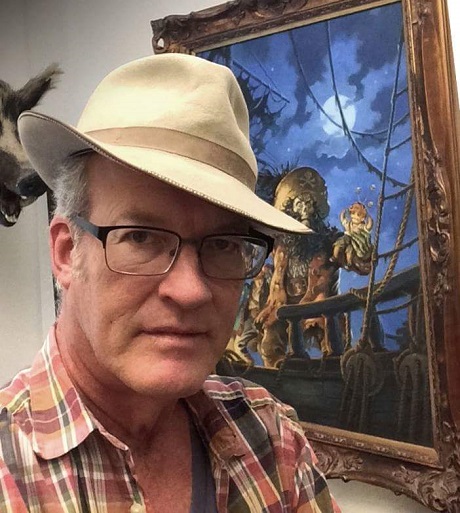 A lot can be said about Steve Purcell, but we only have so much room in which to do it. He is best known as the creator of the Eisner Award-winning comic Sam & Max, which has been adapted as an adventure game, animated TV show, and more recently a series of popular episodic games.
In video games, Purcell created art and animation for LucasArts' classic series of adventure games, including memorable painted covers for Monkey Island, Zak McKraken, and Sam & Max Hit the Road, which was adapted from Purcell's comic and was LucasArts' first licensed property.
On the TV animation side, Steve Purcell has credits that include The Completely Mental Misadventures of Ed Grimley and the Sam & Max Freelance Police Fox Kids series. Nowadays he has got a pretty good gig at small company you might have heard of called Pixar. There he storyboarded and wrote on the original Cars, wrote and co-directed Brave, then wrote, directed and performed the voice of the villain in Toy Story That Time Forgot.
With a lengthy career in comics, cartoons, video games and films, Steve Purcell is going to fit right in as a guest at San Diego Comic Fest.