Robin Shelby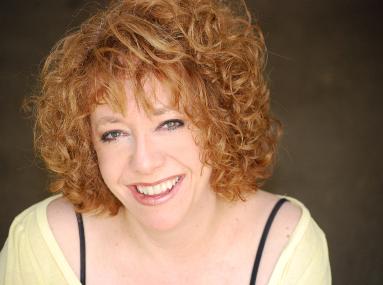 Robin Shelby was born in Hebron, Illinois and her family moved out to Sunnyvale, CA when she was eleven where she was quickly bitten by the acting bug. Life hasn't been the same since. Robin was first introduced to ILM and special effects by working on the film Willow as a troll who was pulled apart by a two-headed Hydra. When they were looking for someone to step in and portray the lovable and memorable character of Slimer for Ghostbusters II, they gave Robin a call to audition. She then had the honor of being the actress to work with the amazing visual effects team to bring "Slimer" to life. The rest is history.
Robin Shelby rehearsing in costume as Slimer for Ghostbusters II.
Robin has worked on The Little Rascals and The Fantastics as part of the stunt team. She has also co-starred on the TV series Cybill starring Cybill Shepherd as well as The Home Court starring Pamela Reed. Robin is very excited to soon be seen in the new comedy film Meet The Zillas as Maude Zilla, and as "Debra Mime" in the film Democracy At Work, as well as appearing in the upcoming documentary Cleanin' Up The Town: Remembering Ghostbusters. She is also extremely happy and proud to be the creator, producer and star of the new hit comedy web series Far from the Tree.