Michael Aushenker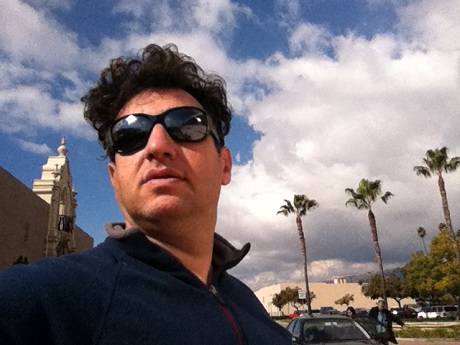 Michael Aushenker lives in Pacific Palisades, California, where he works as a writer, cartoonist and children's book author. His latest works include Trolls, a humor comic about a pair of slacker air traffic controllers; and as lead writer of Mel Smith's Rock 'N' Roll Biographical Comics, a revival of the Revolutionary Comics imprint for which he has written comic books about Slayer and Exodus in 2015 with upcoming issues in 2016 including spotlights on Judas Priest, Testament, NOFX, Rob Zombie/White Zombie, Metallica, Pantera and The Clash.
Under the Cartoon Flophouse banner, his work includes "Those Unstoppable Rogues" and the "El Gato, Crime Mangler" series. His credits include Heavy Metal magazine, "Duplex Planet" and "The New Adventures of the Human Fly."
Michael has been a member of Comic Art Professional Society (CAPS) since 1993, when he was personally sponsored into the group by CAPS co-founder and MAD magazine legend Sergio Aragonés. Michael also writes comics for Bongo Entertainment ("Bart Simpson") and Gumby Comics ("Gumby's Gang Starring Pokey"), and he is associate editor of Comic Book Creator magazine(TwoMorrows.com). Visit CartoonFlophouseComics.com.