Maritza Campos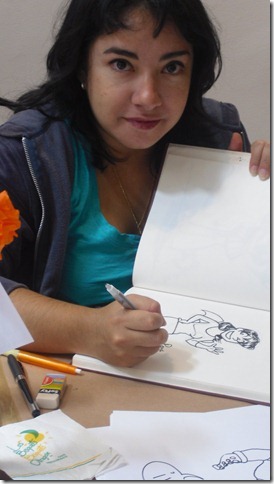 Maritza Campos is a Mexican cartoonist and writer residing in Yucatan, Mexico. She started making her first webcomic in 1999, when the webcomic medium was still in its infancy, which makes her a veteran of the medium and one of the first female webcomic authors.
Having acquired popularity with her webcomic College Roomies from Hell, she joined Keenspot, one of the first professional webcomic networks.
In 2009 she launched another webcomic, called Doomies, which lasted two years.
In 2011 she launched yet another webcomic, this time focusing on writing duties, along with artist extraordinaire Sebastian Carrillo "Bachan". The webcomic is called Power Nap and it received instant critical and reader approval.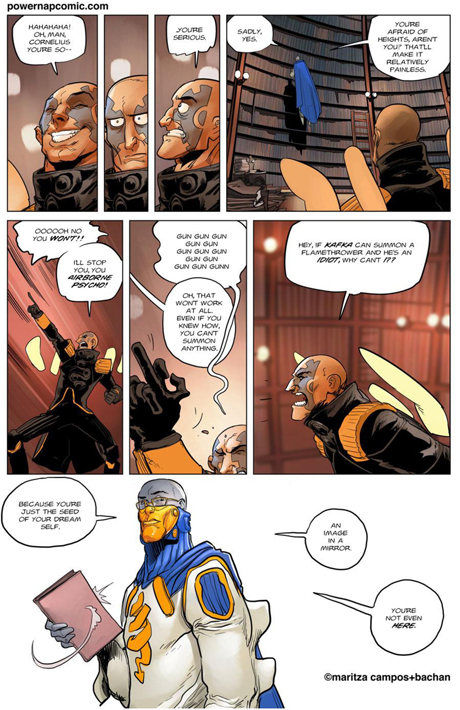 Tiny Anomaly is her newest webcomic project and it is scheduled to be launched in April, 2015.
Maritza has attended several conventions in both Mexico and the U.S. as an exhibitor and a panelist. Among them are San Diego Comic-Con International (2002, 2003 and 2009), Festo Comic (2010-2013), International Book Fair of Guadalajara (FIL) in 2012 and 2013, and International Book Fair of Yucatan (FILEY) in 2014 and 2015.
International Press
Gawker Media, io9, July 30th, 2011
PC Magazine, January 19th, 2012
Comics Alliance, December 28th, 2011. A review.