Madeleine Holly-Rosing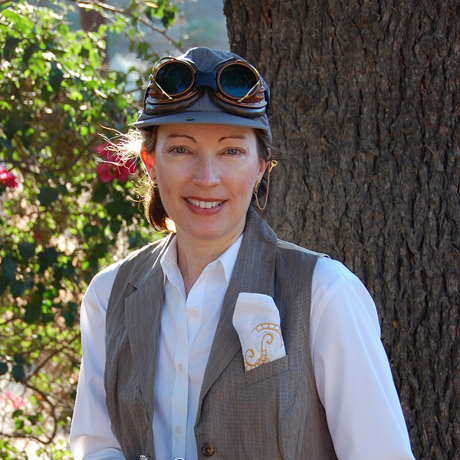 A TV, feature film and comic book writer, Madeleine Holly-Rosing is the winner of the Sloan Fellowship for screenwriting, and the Gold Aurora and Bronze Telly for a PSA produced by Women In Film. She also won numerous awards while completing the UCLA MFA Program in Screenwriting. Formerly a nationally ranked epee fencer, she has competed nationally and internationally and is an avid reader of science fiction, fantasy and historical military fiction. Madeleine lives in Los Angeles with her rocket scientist husband.
BOSTON METAPHYSICAL SOCIETY webcomic is the recipient of an HONORABLE MENTION at the 2013 GEEKIE AWARDS and has also been nominated for a 2012 Airship Award as well as a 2013 and a 2014 Steampunk Chronicle Reader's Choice Award. Her novella, STEAMPUNK RAT, was also nominated for a 2013 Steampunk Chronicle Reader's Choice Award.
She currently has novelettes and novellas based on her webcomic BOSTON METAPHYSICAL SOCIETY. Her goal is to eventually develop a series of novels based in this world.
Please visit the comic at http://www.bostonmetaphysicalsociety.com
Facebook page: http://www.facebook.com/BostonMetaphysicalSocietyComic
Twitter: http://www.twitter.com/mhollyrosing