Linda Salem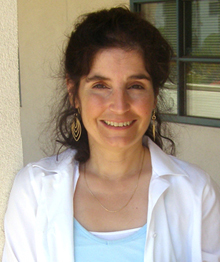 Linda Salem is the librarian for the Edward Gorey Personal Library at San Diego State University. Her areas of special interest are book illustration history, the use of historical children's literature books in rare books teaching collections, and education. She is the author of the book Children's Literature Studies: Cases and Discussions. She also has presented for the Rare Books and Manuscripts Section of the American Libraries Association about literary influences on Edward Gorey in particular and children's literature in general.
As for children's literature illustration, Linda co-directs the Children's Literature Society of the American Literature Association which each year develops panels on such topics as illustration and media. This fall, she will be on sabbatical co-editing on a book in press, Frontiers in Children's Literature, and writing the illustration chapter for it. Linda also volunteers for One Book, One San Diego and she contributes author interview articles to KPBS.org on behalf of the One Book program.
Linda is a returning student to University of Virginia's Rare Book School where she is pursuing the illustration track. She has taken History of Illustrated Books, and this year is studying Illustration Processes to 1900 with Terry Belanger. Her approach to children's book illustration is historical although she is interested in the reprisal of this history in Neo-Victorian and Steam Punk images.
We are pleased that Linda will be presenting at the Fest on Edward Gorey and his inspirations, of which presentation she writes: "What is inspiration? For authors like Edward Gorey, inspiration came from the books he read and consulted over a lifetime. In this session, meet with the librarian of the Edward Gorey Personal Library collection and take a look at how the books Gorey collected show up in many ways in the books he created. Maybe this will evolve into a discussion of how 'what is around' artists might shape the form of their creative work. Gorey's illustrated work was informed by so very many sources found in his library about nonsense, surrealism, criminology, film, theater, neo-Victorianism, etc…. This will be a good way for artists to learn more about how others use sources and background to inform their work."