Jon Schnepp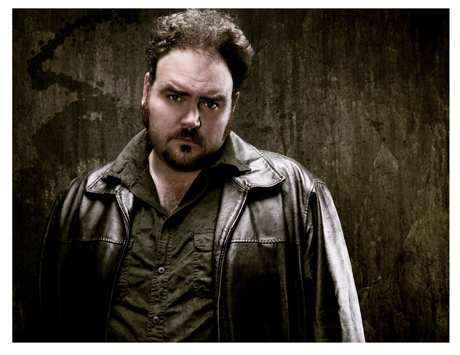 Jon Schnepp is an American Director, Writer, Producer and Entertainer. Jon has made original programming for Cartoon Network / Adult Swim, FX, MTV, Nickelodeon, SpikeTV, Magnet Releasing, and Comedy Central.
Jon Schnepp's The Death of "Superman Lives": What Happened? – Official Trailer (2014) Documentary (now in production)
Schnepp started his career by editing many episodes of Space Ghost: Coast to Coast back before Adult Swim was Adult Swim. He then went on to direct the Pilot and multiple segments for the now legendary Upright Citizens Brigade on Comedy Central.
Jon then moved to Hollywood, California, to pursue further adventures in media. After working on many different projects in CA, including making the backgrounds for Aqua Teen Hunger Force, Jon designed and created the band characters of "Dethklok," and Adult Swim bought the show a few months afterwards. Schnepp went on to direct 34 episodes and co-produce all four seasons of the mega-hit Adult Swim animated series Metalocalypse. Jon directed most of the animated music videos for the successful Dethklok live concert tours. Schnepp also co-plotted and did covers for the new Dark Horse Comic Book Series based on Metalocalypse.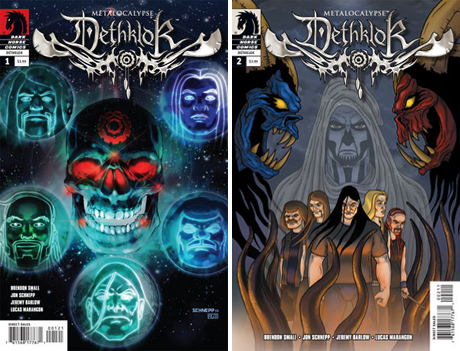 Jon has co-directed season 4.1 of the very popular series of The Venture Bros., directed the Aqua Teen Hunger Force 3D Origin for the movie, co-directed two episodes of Marvel's Black Panther, and wrote the three episodes produced for the Underworld animated series. Schnepp produced and directed a 6 episode animated web series collaboration with the band Avenged Sevenfold and Machinima called Hail to the King.
He is one of the 26 International Directors picked for the feature film anthology called The ABCs of Death. His segment "W is for WTF" is a high octane blend of Horror and Comedy, mixed into a multi-media meltdown.
Schnepp has run two incredibly successful Kickstarter Campaigns, first with an animated episode for Zenescope's Grimm Fairy Tales, of which he also executive produced, wrote and directed the pilot, and then directing and producing a feature length documentary about the Death of Superman Lives: What Happened?, which is currently in production.
Jon has always been involved in acting and voice-over work, on his own projects as well as for major Networks. He appears as "The Wisdom Cube" in Aqua Teen Hunger Force, as Dr.Gibbetz in Metalocalypse, and as himself in Comic-Con: Episode Four: A Fan's Hope.
Jon Schnepp has been co-hosting a very popular web series for the past two years called AMC Movie Talk, which recently won "Best News Series" for 2014 at the International Academy of Web Television.
Visit Jon online at http://www.jonschnepp.com/.