John and Bjo Trimble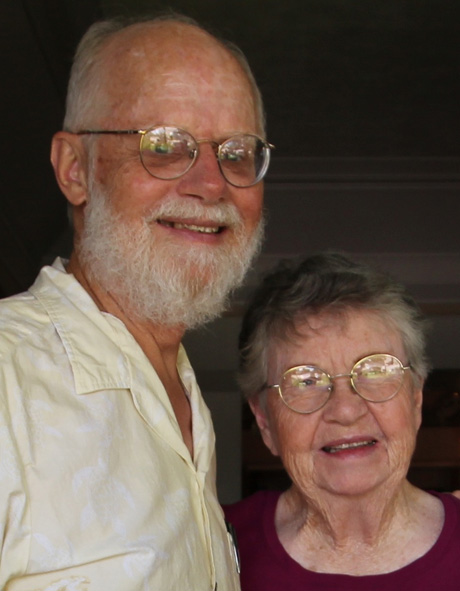 The San Diego Comic Fest if proud to present John and Bjo Trimble as our Science-Fiction Fan Guests of Honor.
Active in fandom for over 50 years, the Trimble Team is responsible for many successful projects, chief among them the raising of three daughters. Over these years they have worked on several science fiction convention committees, their own media and Star Trek conventions, and now chair an annual weekend Fiber Retreat, plus two one-day Fiber Frolics.
They organized and ran the Worldcon Art Shows for 17 years. They were influential in costuming and developed Futuristic Fashion shows at science fiction conventions, where John was a frequent MC at the costume competitions and Bjo was either in or judging the event. They ran Comic-Con's first art shows and helped to set up their masquerade contests.
Influenced by daughter Kathryn's mental handicap, they formed their own now-defunct clown group for the Special Olympics. They both worked on the original "Save Star Trek" campaign – but John never got much of the credit. They rallied the public to ask NASA to name the first space shuttle the "Enterprise" mainly to draw attention to the space effort.
They are still active in the Society for Creative Anachronism, a medieval re-enactment organization, where they can usually be found doing or teaching some kind of arty stuff.
They are co-owners of Griffin Dyeworks & Fiber Arts, a small natural dye business, and of Ancient Earths Pigments, a very small colored-earth company. In both cases, John is the entire Fulfillment Department, and Bjo is the researcher, teacher and writer of tutorials. Both enjoy all types of fandom and will happily guest anywhere at conventions when invited.
You can find them on Facebook on their individual pages, on the Griffin Dyeworks page, and on their combined John & Bjo page.