Joe Clokey and Joan Rock Clokey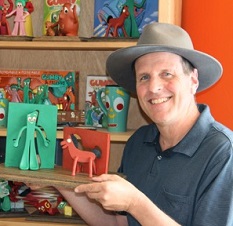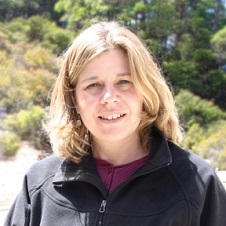 Clokey Productions/Premavision Studios
Joe Clokey
Son of Art and Ruth Clokey, the pioneering creators of Gumby, Joe Clokey carries on his parents' legacy as President of Clokey Productions/Premavision Studios, introducing Gumby to the next generation of fans.
As a child and as a young man, Joe studied the techniques of clay animation and film making alongside his father. Joe went on to write, direct and produce over 60 award-winning educational films that are used in schools worldwide. He continued the family tradition by directing and producing various stop motion Gumby spots for ABC, Namco, Intel, NCircle, Google and others. He produced the half hour TV series, Gumby's World, the one-hour Davey and Goliath Christmas special, and the Emmy Award winning documentary Gumby Dharma. Joe's newly edited director's cut of Gumby: The Movie premiered at the Tribeca Film Festival, and he's recently re-mastered the entire Gumby library, which is currently being released by NCircle Entertainment.
Joan Rock Clokey
As Director of Creative and Marketing for Clokey Productions/Premavision, Joan takes the lead on Gumby marketing strategy and manages the studio art department. Armed with a long resume of professional experience in the arts, a keen sense of design and passion for the creative process, she oversees all creative aspects of production, including character development, writing, storyboarding, set design, puppet making, animation and promotion.
Joan holds a master's degree from the Cleveland Institute of Art/Case Western Reserve University and an MBA from Indiana University. She has taught art at the Cleveland Museum of Art and at colleges and schools in Asia, South America and the Middle East. Prior to making the move to Gumby's studio, she served in management at art-focused companies such as American Greetings and Portal Publications.