Jim MacQuarrie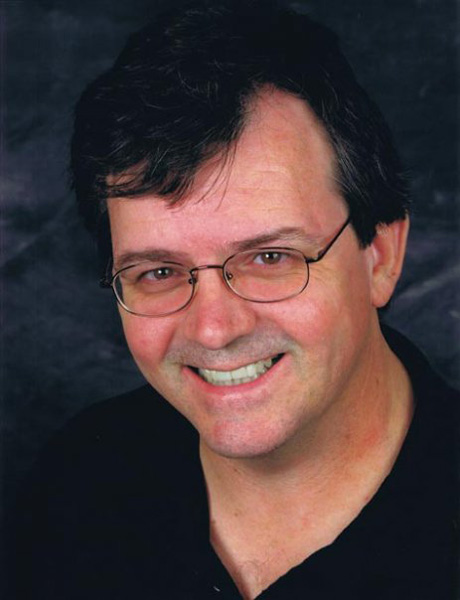 Born on a chilly gray October morning one year after Sputnik was launched and four months before Buddy Holly died, the second son of the guy who ran the Tilt-a-Whirl at the state fair, Jim MacQuarrie is a professional cartoonist, graphic designer, writer, and certified archery instructor (and yes, his arrows are green).
A paying job at age 14 drawing cartoons for the Los Angeles Kings booster club convinced him that this art stuff was an effective way to avoid working for a living, and he turned his interests away from his previous career of vandalizing vending machines. Several years of well-deserved obscurity followed, during which he designed patches for outlaw biker gangs, sculpted little clay bunny rabbits for craft shops, twisted balloon animals at birthday parties, and appeared onstage as a killer pygmy, a dinosaur and a British housemaid. After a brief stint creating t-shirt designs for Corona Beer, he moved on to such projects as illustrating the Hooked on Phonics reading program. His experience includes 3-D modeling and computer animation, telemarketing (selling fraudulent investments), coloring and lettering comic books, designing logos, dressing in a chicken suit, photo retouching, and airbrush painting.
Jim carries a "Get Out of Jail Free" card in his wallet in case he is ever arrested. He can't whistle, has never learned to juggle, and has no tattoos. Among his influences and inspirations are Jack Cole, Penn & Teller, Don Martin, Kitty Genovese, Professor Fate, Al Jaffee, Harry Chapin, and Sergio Aragones. Jim has been caller number nine and won the concert tickets.
Jim is a regular contributor to GeekDad.com, writing and illustrating the semi-occasional feature "Word Nerd" as well as various interviews, articles and movie reviews. He and his bride of 29 years co-create the lifestyle blog Blue Collar, Black Tie (http://www.bluecollar-blacktie.com) when he is not busy teaching eager young people the art of the bow and arrow in preparation for the zombie apocalypse.
Jim will be speaking at the Fest about Archery for Artists and Actors.