Jerry Beck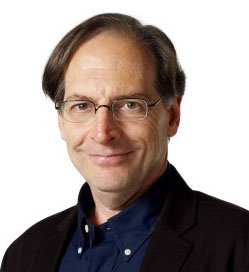 Jerry Beck is an animation historian and cartoon producer. His fifteen books on the subject include The Animated Movie Guide, Looney Tunes: The Ultimate Visual Guide and The 50 Greatest Cartoons. He is a former studio exec with Nickelodeon and Disney, and is currently a consulting producer to Warner Bros., Universal and Disney for their classic animation DVD compilations. Beck is the co-writer of the animation blog, Cartoon Brew. He is currently teaching Animation History at Woodbury University in Burbank, California.
A Tribute to Animation Great Tex Avery!
At the first Fest, Jerry Beck did a great program in honor of the 75th anniversary of Daffy Duck, Hollywood's funniest fowl. At last year's Fest, Jerry celebrated "Bugs Bunny: 75 Years of Everyone's Favorite Rabbit!" For this year's Fest, Jerry will pay tribute to animation great Tex Avery!
As Jerry has written on cartoonbrew.com, "Tex Avery was a superb cartoonist, animator and filmmaker; a timing genius, a brilliant gagman and above all, an innovator. Chronologically, after Fleischer and Disney, Avery changed the face of popular animation. His influence over Warner Bros. cartoons, and later at MGM, defined what the Hollywood cartoon would be world famous for – and his influence still felt today in the biggest TV series and feature films."