Jamie Newbold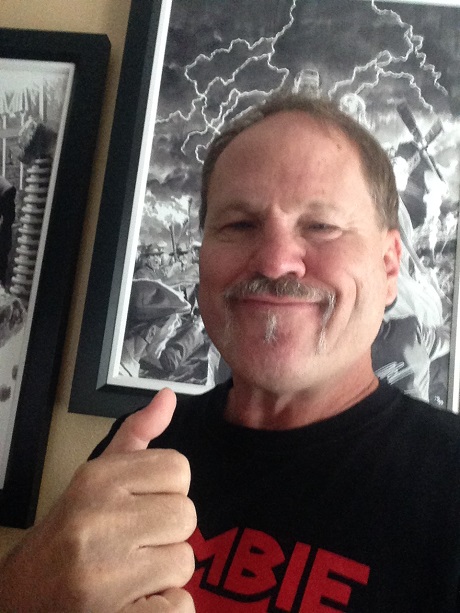 Without comics dealers, there would have been far less in the way of comics fandom, comics conventions, publications about comics, comics research, and the preservation of comics and comic art. In recognition of their importance to comics and comics fandom, San Diego Comic Fest is proud to announce our first ever Comics Dealer Guest of Honor, San Diego's own Jamie Newbold!

Jamie Newbold was born a Californian, blessed with a nostalgic father who was a fan of comic books. Jamie became a comic book fan himself, a comic book store employee, and a comic book convention dealer. After junior college he joined the San Diego Police Department and patrolled the streets of San Diego for twenty years. Even then, he found entertainment buying and selling comics. In retirement, he teamed up with two others and founded Southern California Comics, a store in San Diego.
The store initially was the home ground for a convention-based business. However, within several years the store became successful on its own and in 2017 celebrated its twentieth-year anniversary. Throughout the years Jamie has enjoyed an ever-rising profile in the comics community:
He has been repeatedly selected as a Comic-Con International Judge, judging both the Eisner Awards and the Russ Manning Awards.
He is a veteran Overstreet Price Guide Advisor, annually tasked with contributing marketplace reports.
He contributes industry articles for Comic Book Marketplace.
He is frequently sought out and interviewed by local news stations and newspapers for stories about the world of comics.
He has appeared on the TV show Pawn Stars as a comic book guest.
He was selected at the end of 2017 to be an appraiser for the new TV show Collectors Cafe.
He has aided law enforcement with the recovery of stolen merchandise and the apprehension of wanted criminals.
His store regularly promotes local comic book talent through shows and events.
The store routinely donates merchandise to various institutions advocating entertainment for children and young adults.
He hosted an after-school comic book program at a local high school, mentoring and hiring two of his students.
He has written a "How-To" book on collecting comic books, The Forensic Comicologist: Insight Into A Comic Book Life, that will be published by McFarland Press for 2018 release. This 400–page hardbound relates comic books to their historical perspectives. In it, Jamie provides answers for collectors that have suffered financial losses due to lack of information.