Hugo A. Castro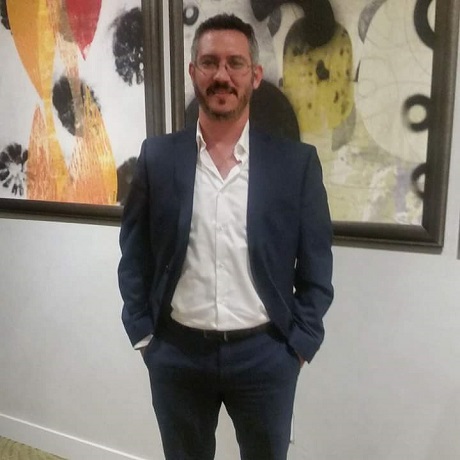 Hugo A. Castro has been a fan of videogames since the early days of console and computer gaming. Even though he didn't have the opportunity to learn how to make videogames, he always knew he was going to be involved in the industry.

In 2007, he decided to create the opportunities for young students that he hadn't had, and started working on an initiative to boost the videogame development industry in Mexico. That initiative he called Gamacon, and it's now one of the most important initiatives in Mexico with the objective of creating business opportunities for the Mexican studios, and helping the Universities to complement their academic programs and improve their networking within the industry. Through Gamacon, he produces conventions for fans and professionals of the popular arts in Mexicali and Tijuana.
Hugo is also part of the board of directors of the Videogames Mexican Association, and currently works for the Mexican Government at the office of ProMexico in Los Angeles, in charge of attracting foreign investment into Mexico and helping export Mexican products and services within the software, videogames, animation and creative media development industry.