Digital Lizards of Doom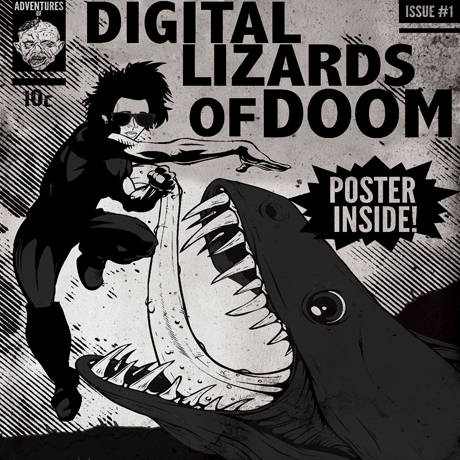 Lead singer Gabriel Valentin started this project in 2013 after his old band members (from San Diego PUNK/METAL band Counter Launch) went onto other career choices. Gabriel Valentin is not only the founding member but also the only member of the project. Gabriel Valentin brings the energy of Digital Lizards Of Doom to life by mixing live singing, live guitar, and many different synth instruments.
Digital Lizards Of Doom gathers its influences from artists such as Daft Punk, The Strokes, The Killers, Muse and Queen. Direct video game and anime references can been heard in song titles such as "Get Good With The Weather," "Ray Gun Arcade," and "I Don't Know How To Dance."
If you love electronic music, video games, comic books or fantasy novels, then there is a very high chance that you will fall in love with the sounds of D.L.O.D.
So snag up a pair of headphones or just crank up the stereo and enjoy the epic ballads of Digital Lizards Of Doom.
With its tech-dance songwriting, hair-raising vocals, and almost theater-based science fiction lyrics, Digital Lizards Of Doom rise from the underground electronic scene to create a new blend of rock, blues and electronic dance music. Examples of the band's theatrical approach can be seen clearly in tracks like "Clive," and "Bron Eolai." The themes in these songs immerse the listener in elegant storytelling and compliment the dark melodies carried by vocalist Gabriel Valentin. The Ridged bass lines and heavy synth accompaniments add to the ambiance making it an electronic orchestral experience unlike any other.