David Lloyd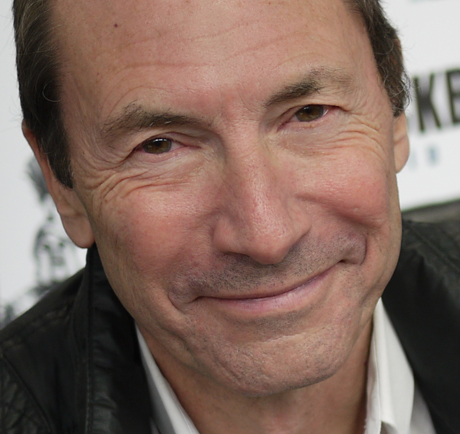 DAVID LLOYD began his career in sequential art after training as an artist in advertising: "a perfect way to learn how to draw things to attract attention," he says.
His skills in strip illustrating began to attract attention when he started drawing for Marvel Comics British office, co-creating one of their most popular characters, the crime fighting vigilante, Night Raven, who was the style-precursor of the character he's most identified with, V, from the globally successful series, V For Vendetta, which he created in 1981 with the writer, Alan Moore.


Since that time he's worked on a variety of stories and subjects for various publishers, including the Hellblazer series, Aliens, Marlowe, Global Frequency, War Stories, and his acclaimed crime graphic novel, Kickback, which is now available as an app, with all kinds of extras, including a commentary, from publisher, Panel Nine. He's also written and illustrated a book on the city of Sao Paulo, Brasil.
Most of his recent work has been for European publishers, and includes a contribution to an Asterix tribute album; a story in a collection of war memoirs, Words of Stars; and his first limited-edition print, "The Prizefighter." He's also had a collection of many of the short stories he's produced published in Spain and Italy under the title, Materia Oscura.
A leading influence in the creation of the first full-time evening school of cartooning and comic art in Britain, he helps to run an educational website – www.cartoonclassroom.co.uk – which aims to centralize all the information available in the UK and Ireland for the study of cartoon and comic art.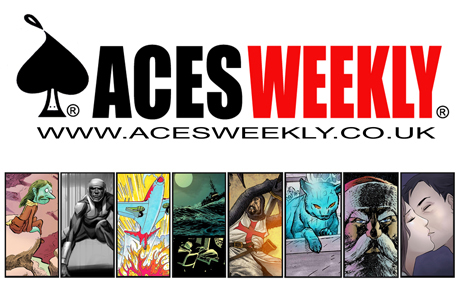 He is now in the role of publisher for the exclusively digital online comic art magazine, Aces Weekly, which gives space to industry greats and great newcomers from across the globe to tell any story they like directly to their readers in an ongoing weekly anthology which can be subscribed to, and accessed at www.acesweekly.co.uk.
More information on David's projects, including a complete listing of past works, can be found at www.lforlloyd.com. He can also be found on Facebook and on Deviantart.