Dave Stephens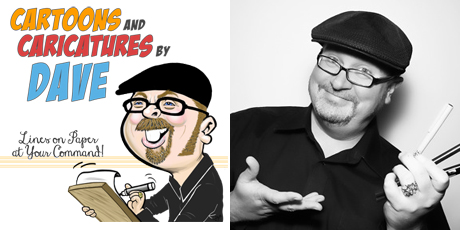 Master caricaturist Dave Stephens will be doing Kirby-themed caricatures at the Friday night reception.
Dave Stephens has been a professional artist for more than 25 years. In the 1980s, he was a colorist Turner Classic Movies, then an animation artist in the 1990s for Marvel Comics' animated Saturday-morning cartoon Attack of the Killer Tomatoes. Not long after, he branched out on his own to do commercial art and event entertainment.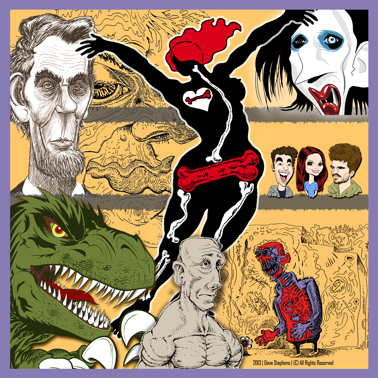 In his San Diego studio, Dave works remotely for clients around the globe, drawing custom cartoons, caricatures, cartoon maps and illustrations for private commissions, editorial publication, advertising, web commerce, product packaging and mobile apps. He has worked for some of California's largest media groups, including Disney, NBC, Universal Pictures and Sony. Some of his recent corporate clients include GE, Hilton Hotels, San Diego Padres, Southwest Airlines, Sketchers and Symantec. Dave has attended the San Diego Comic Con since the 1980s and is a long-standing member of the International Society of Caricature Artists (ISCA).
Web: caricaturesbydave.com
Facebook: CaricaturesbyDave
Twtter: @cartoonasaurus