Comic Book Live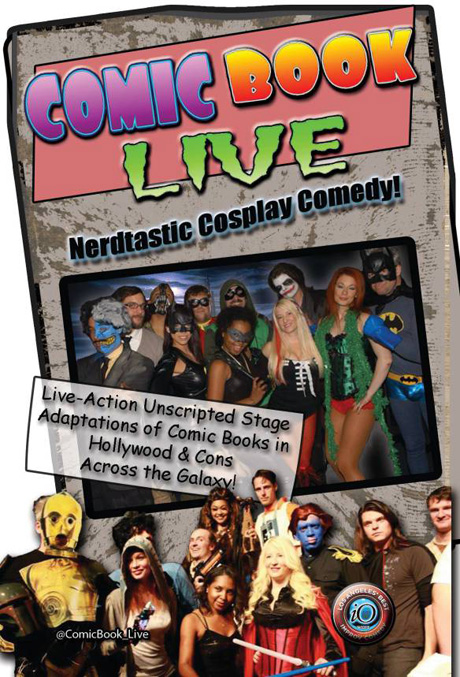 "Comic Book Live!" is a live and unscripted stage adaptation of a comic book or graphic novel, created by some of Hollywood's funniest improvisers, in FULL COSTUME! Join us for a nerdtastically good time filled with fantasy, adventure, cosplay and comedy, and see an improvised adaptation come to life onstage!
Gifts & prizes (FREE COMIC BOOKS) at every show provided by Hippy Comix!
Follow us on Twitter: @ComicBook_Live
Comic Book Live YouTube channel: http://www.youtube.com/user/ComicBookLive
Cast includes:
Patrick Ian Moore, Derek Reid, Tommy Bechtold, & Brandon Barrick.