Chris Gore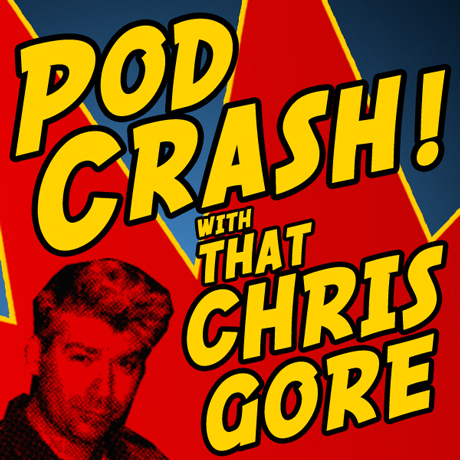 Chris Gore is a comedian and writer who was a regular on G4TV's Attack of the Show. He is also the founder of Film Threat, the author of several movie books including the Ultimate Film Festival Survival Guide, writer/producer of the feature comedy My Big Fat Independent Movie, and his popular podcast is PodCRASH with That Chris Gore. Chris also co-hosts Geektime weekly on SiriusXM's Howard 101.
Chris is perhaps best known as the founder of Film Threat, the iconic indie film magazine that championed alternative cinema and influenced a generation of filmmakers.
Chris has appeared as a film expert on MSNBC, E!, CNN, Reelz Channel and has also hosted shows on FX, Starz, and IFC as well as G4TV's Attack of the Show. As an author, Chris has written The 50 Greatest Movies Never Made (St. Martin's Press) and The Complete DVD Book (Michael Wiese Publications). His book The Ultimate Film Festival Survival Guide (Random House) is considered the bible of the industry and is required reading at film school.
As a stand up and improv comedian he has performed at SF SketchFest, the Cabo Comedy Festival, Nerdmelt, IO West (as part of Comic Book Live), M Bar, Holy Fuck Comedy, Second City, Hollywood Improv as well as at conventions such as Comic-Con in San Diego, Phoenix, San Francisco, Atlanta and more. Chris' latest project is a comedy album/book titled Celebrities Poop which can be purchased exclusively on celebritiespoop.com.
Chris Gore links:
Stand Up Playlist: http://www.youtube.com/playlist?list=PLjzQq9RkEVsDPkipGKQbTJjFi2Fj7GIqf
IMDB: http://pro.imdb.com/name/nm0330730/
Official site: http://www.ChrisGore.com/
Like: http://www.facebook.com/ILikeChrisGore
Follow: @ThatChrisGore